About us
How it all began...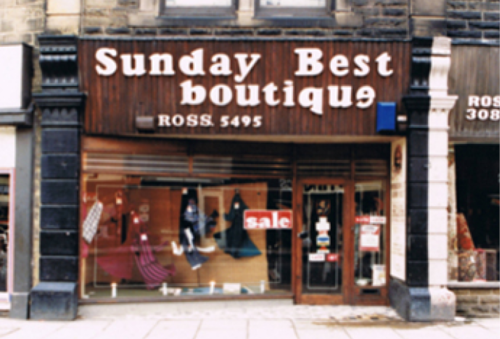 1971 – Sunday Best is Born
Sunday Best CEO Jan Shutt is inspired… 
by the Biba fashion store in Kensington, London. The most 'In' shop for gear… 'A must scene for the switched on dolly bird.' – Time, April 1966.
1993 – Sunday Best on The Clothes Show
BBC. Profoundly deaf Hong Kong born Pui-Wan Lam launches her own label at Sunday Best… 
which is picked up by BBC2 and shown for three minutes on prime time television with an audience of six million. Three weeks later, Sunday Best was selected again when The Clothes Show collated the year's best TV programmes – pushing the SB brand out into the stratosphere.
1995 – Sunday Best Rags to Riches
Jan embarks on a four-part documentary… 
on Rags to Riches which is televised on Granada TV & London Weekend Television Granada.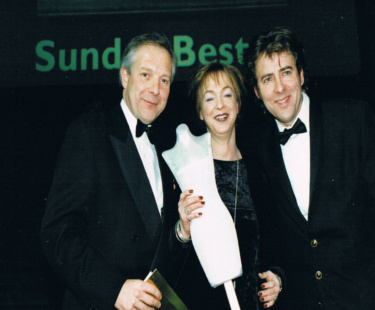 1997 – Drapers Awards
Womenswear Retailer of the Year award…
and the most prestigious award of the night. Held at the Natural History Museum in the Dinosaur Room and hosted by Jonathan Ross, Sunday Best saw off competition from Selfridges, OASIS and Hobbs, to name a few, to win the Overall Retailer of the Year Award for 1997, cementing its place as a national independent retailer.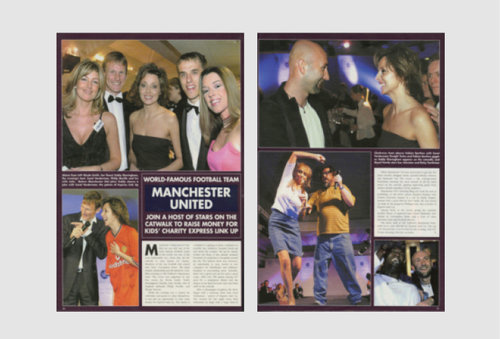 2000 – Manchester United Charity Catwalk Show
Sunday Best is commissioned by Philip Neville's wife Julie & Teddy Sheringham's fiancée Nicola Smith to produce a catwalk show for children's charity Express Link Up.
Carol Vorderman hosted the event which attracted many of the nation's professional models and boasted a star-studded catwalk cast including footballer Ryan Giggs, Sue Johnston and Ricky Tomlinson from The Royle Family, stars from the soap Emmerdale and actress/presenter Lisa Riley. The generous celebrity audience raised over £110,000 on the evening.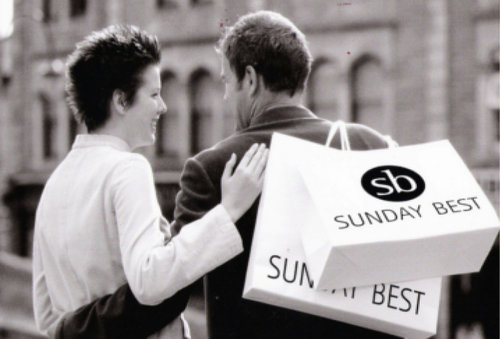 2001 – Agyness Deyn 
"I just saw something in her, spotted something different about her. She was as quiet as a mouse and so shy in person, yet she came alive in front of the camera."
Jan reflecting on discovering the fresh face of Agyness Deyn (AKA Laura Hollins), who was selected by Jan to take part in a photo-shoot for a Sunday Best postcard. It turns out that this was Agyness' first professional photo shoot.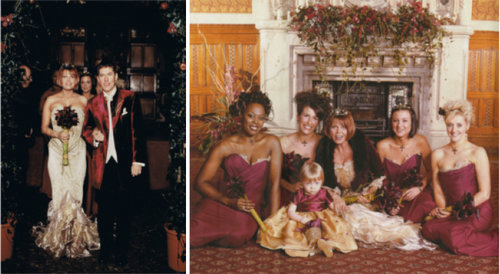 2003 – OK Magazine Wedding
Coronation Street actress Vicky Entwistle commissions Sunday Best…
to find her a designer who would create a bespoke wedding dress and bridesmaids dresses for her big day. Vicky, who doubles up as Janice Battersby on the cobbles, had fellow actress Gaynor Faye (the Street's Judy Mallet) as one of her four bridesmaids and the whole Coronation Street cast were part of the celebrations on the day.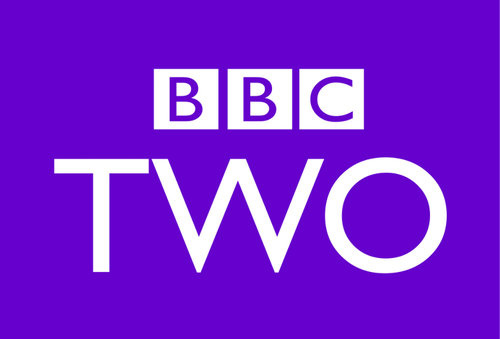 2003 – Sunday Best on TV - Wear It Well
Jan features in another documentary.
This time on BBC2's Wear It Well programme. During the four 20 minute features, Jan talks to the nation on topics such as 'Packing for a Pushbike Holiday'.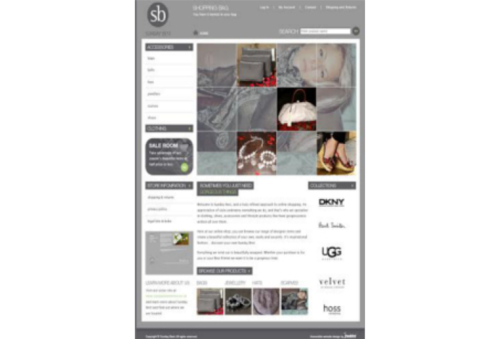 2007 – Sunday Best Online
Sunday Best was one of the first independents to launch into E-commerce.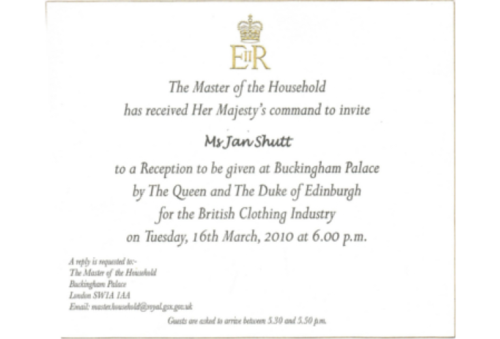 2010 – Buckingham Palace Invitation
Jan, along with 299 movers & shakers in the fashion industry, are invited to an evening soiree in the Palace with the Queen & the Duke of Edinburgh.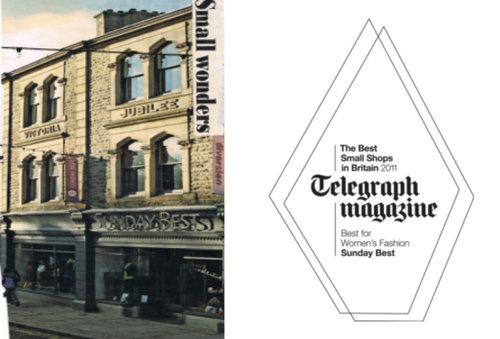 2010 – Daily Telegraph Magazine Award
Sunday Best is named Best for Women's Fashion…
in the Best Small Shops in Britain Awards as voted for by retail consultant and broadcaster Mary Portas, The Daily Telegraph Magazine and the public. "To win a national award by such an institutional newspaper is awesome. We couldn't have achieved this without the support of our loyal best friends, the customers." – Jan.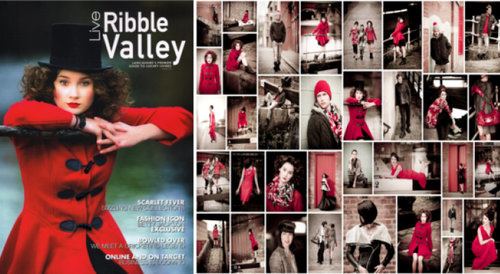 2011 – Ribble Valley Magazine Photo-shoot & front cover
Sunday Best collates fashion from 20 independent mens & womenswear retailers…
to style and produce a front cover and a ten page fashion spread inside the A-listed Ribble Valley Magazine. Jan lands her dream partnership with renowned photographer Kate Hopewell-Smith and Aspire Photography.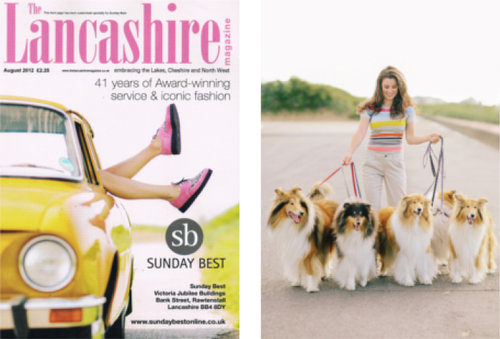 2012 – Lancashire Magazine Photo-shoot & front cover
Sunday Best collates fashion from their Spring Summer 2012 collections…
for a fashion photo-shoot in Fleetwood with Aspire Photography.
2014 – Working with Designers & Celebrities
Sunday Best continues to work closely on a one-to-one basis with designers & celebrities.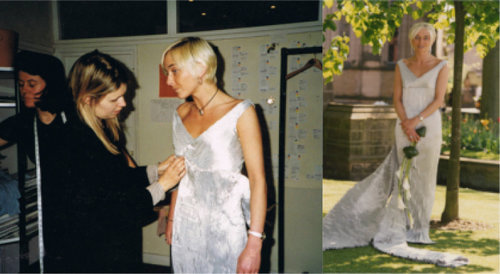 Jenny Packham creating a bespoke wedding dress for a Sunday Best customer.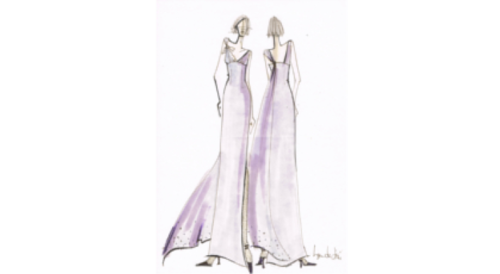 A elegant sketch picture for an evening dress by Ben de Lisi for a Sunday Best celebrity customer.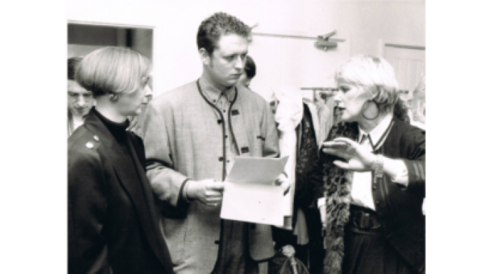 Fashion Designer Betty Jackson hosts a fashion show exclusively for Sunday Best.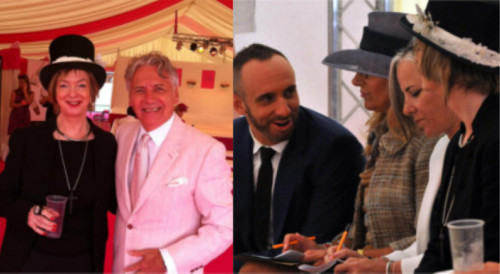 Clothing designer Jeff Banks hosts Fashion on the Field at York Races where Jan is a guest judge alongside TV presenter Mark Heyes and Prima Magazine editor Maire Fahey.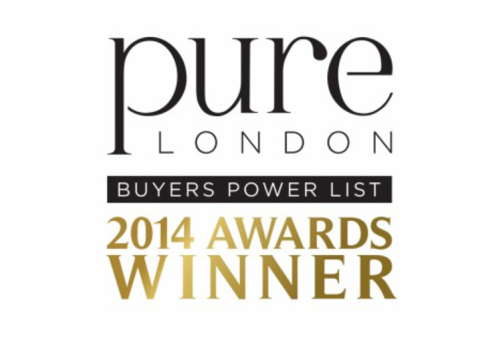 2014 – Pure London Power Buyer Awards
Sunday Best wins Best Individual Buyer at Pure London Power Buyer Awards
Competing against a tough group of fellow buyers Sunday Best came out on top to shine as the all-important winner of this esteemed category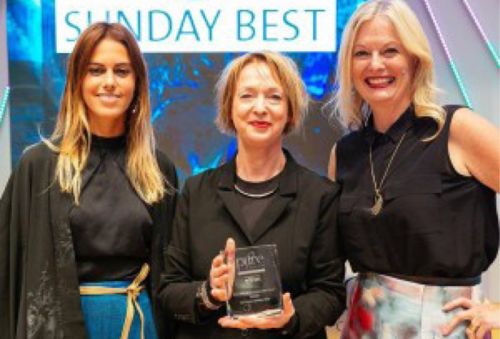 2015 – Pure London Power Buyer Awards
Sunday Best wins Best Individual Accessories Buyer at Pure London Power Buyer Awards
A consecutive year on year win for Sunday Best, seeing the respected industry figure scoop the prize for 'Best Individual Accessories Buyer' at the Pure London Buyer's Power List 2015, hosted at Olympia, London, in association with global foresight business, WGSN.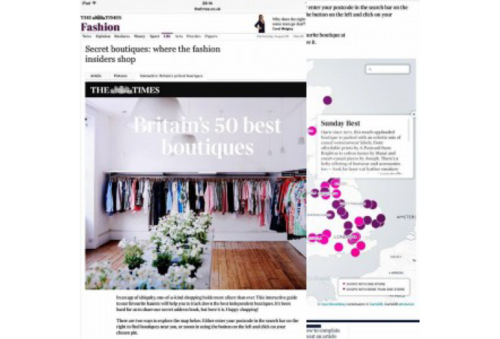 2015 – The Times 50 Best UK Boutiques
Sunday Best Voted Top 50 Best Boutiques in the UK by The Times
Hand selected by The Times as one of the Best Independent Boutiques in Britain featured in their online interactive guide.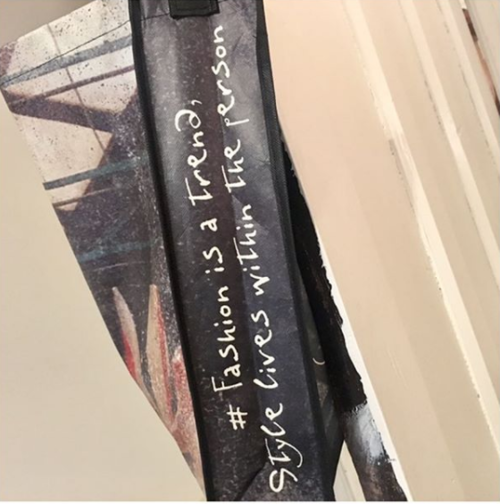 2016 - Jane Margaret Tudor Designs New Sunday Best Carrier Bags
The Sunday Best carrier bag has become iconic over the years and when the time came to have a refresh in 2016, Sunday Best turned to Manchester-based contemporary fine artist Jane Margaret Tudor. 
Combining an abstract print of the Union Jack with fashion quotes and our signature "Sunday Best handwriting" Jane Margaret Tudor created a design that has adorned shoppers carrier bags ever since, some of which have been taken around the world!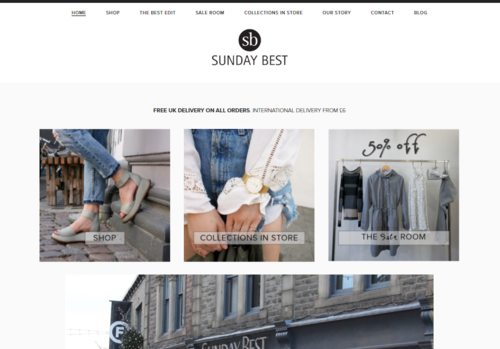 2017 - New Year. New Website. 
With the trend for 'shopping what you see' on social media becoming ever more powerful, it was time to give Sunday Best online a new look. Inspired by Instagram and with a clean, fresh facade, an edited sundaybestonline.co.uk was born.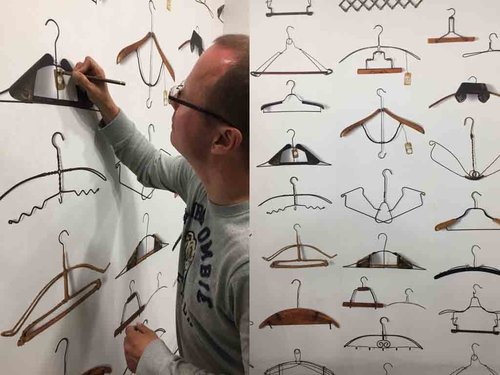 2018 - A Bespoke Store Update
Julian Webster personalises our new wallpaper with a bespoke Sunday Best artistic touch
After installing new eye catching wallpaper by Daniel Rozensztroch from our friends at Pad Home, artist Julian (and partner of our very own Pui) added a few finishing touches for us. Hand painted luggage labels reading "56" for our address on Bank Street, "SB" for Sunday Best of course and "1971" for the year that we opened our doors. Julian's incredible attention to detail blends seamlessly into the wallpaper, but if you look close enough, you'll spot the one of a kind additions.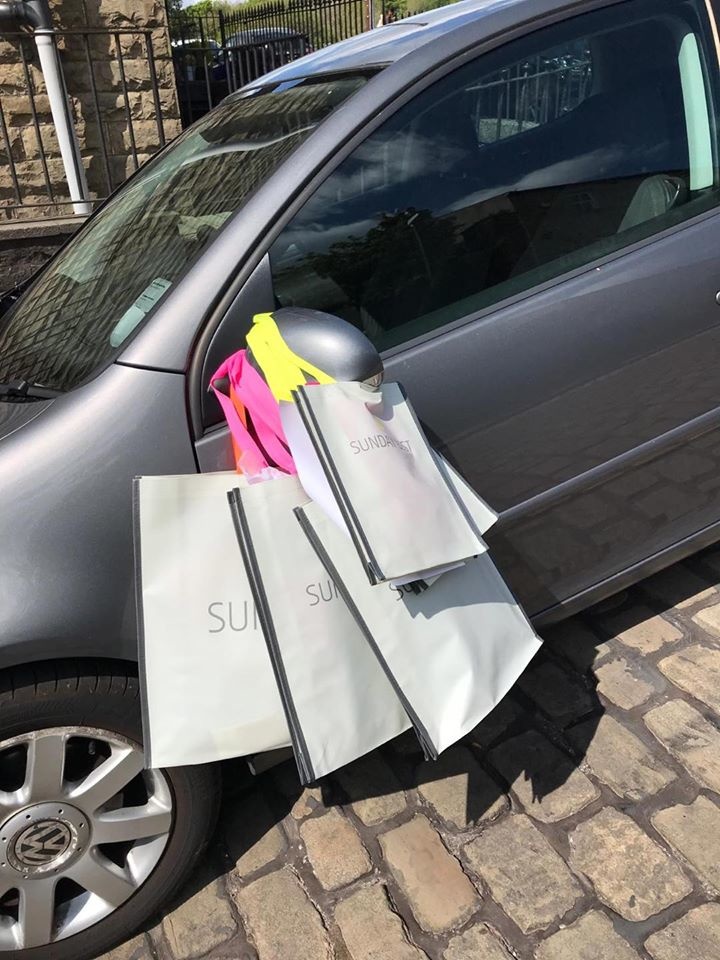 2020 - Sunday Best straight to your doorstep
With the COVID-19 pandemic forcing us to close our doors for the first time in 49 years, we turned this into a positive and started offering doorstep deliveries for local online orders. Cue Jan driving around Rossendale dropping off our brightly coloured Sunday Best bags to add a bit of cheer to a challenging time in our lives.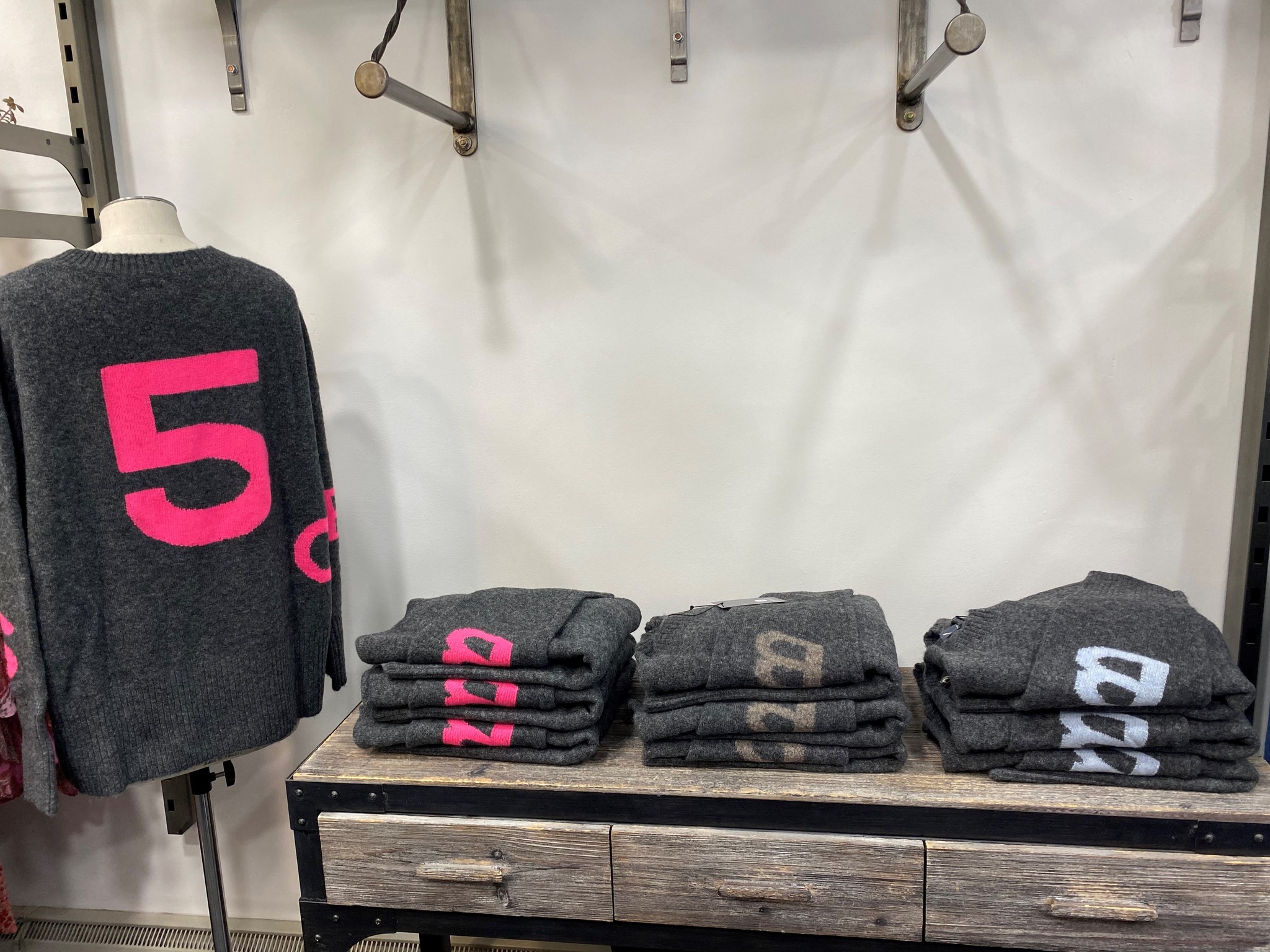 2021 - Sunday Best celebrates 50 years!
We are so proud to be celebrating 50 years of Sunday Best this year after first opening our doors to the world in 1971! 
To kick the celebrations off, Jan was interviewed for Drapers magazine's March 2021 issue to give an insight on what life has been like in the fashion industry for Sunday Best (check out our blog to see the full story). 
We have also been creative behind the scenes during lockdown and have designed our very own 50th anniversary Sunday Best jumper which has gone down a storm. 
More exciting plans are in store for this year, so keep up to date with us on our social channels and watch this space...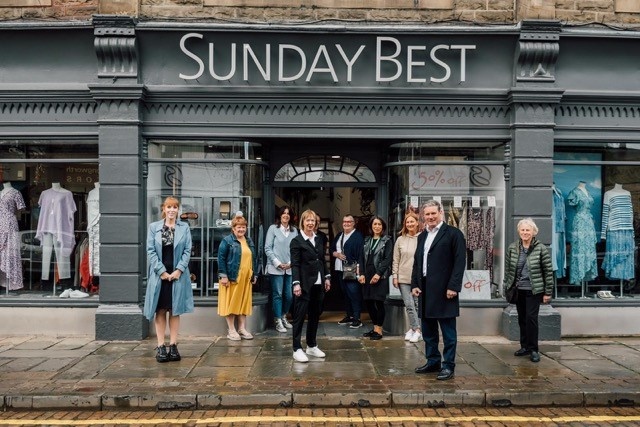 2021 - Sir Keir Starmer visits Sunday Best 
In May 2021, we were paid a visit by leader of the opposition, Sir Kier Starmer who chatted to Jan and the team about life on the cobbles of Bank Street for independent retail.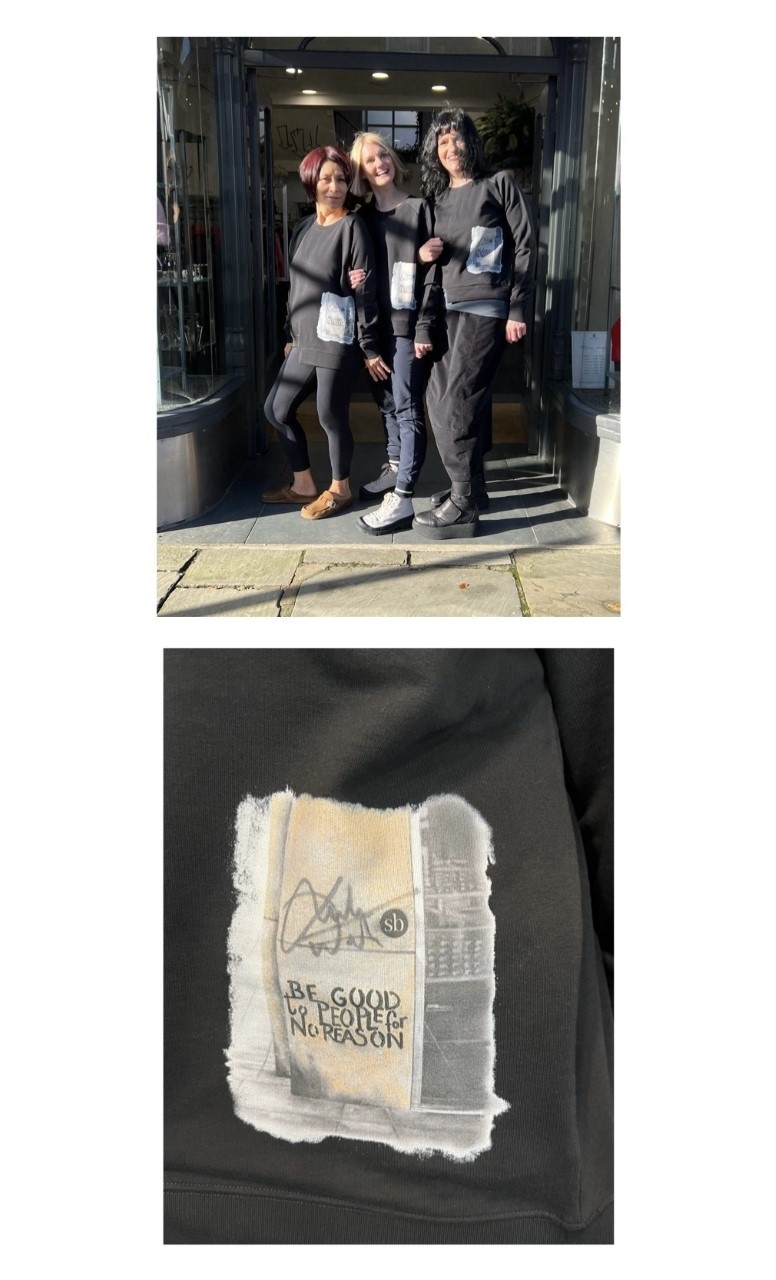 2021 - In November we launched our new Sunday Best "Be Kind" Sweatshirt 
In this pandemic world we all needed to receive & give some kindness, so we put our heads together and created with love this unique piece of artistry with a team of so many talented individuals.
The original image was spotted as street art in Paris on Jan's buying journey.
Julien Webster, a local artist adapted the image to embrace the kindness message from the Sunday Best team - "Be good to people for no reason".
The original sweatshirt was customised by the Designer Lucy Margaret Howarth to make the sweatshirt cropped & have the asymmetric hemline.
We hope you love it as much as we do.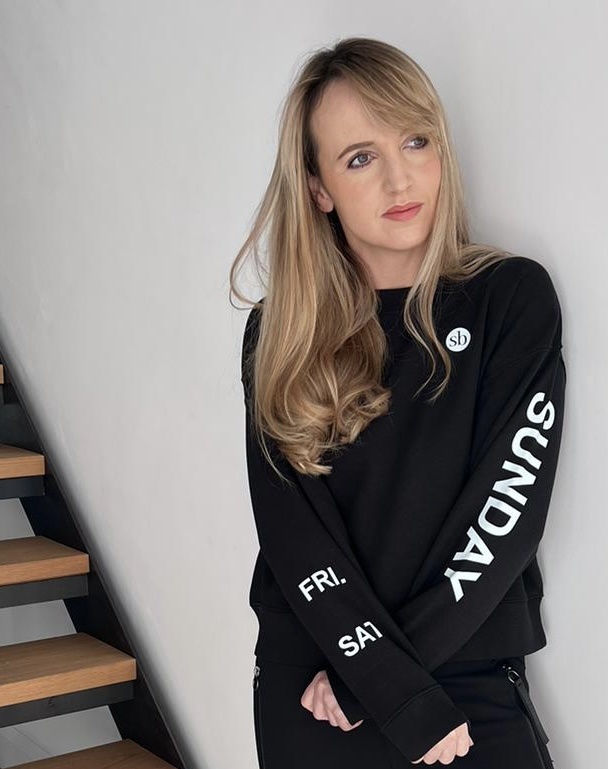 2022 - 13th December 2022 we launched our new Sunday Best "Exclusive" Sweatshirt 
Created lovingly for you...
Step 1…
We searched for the perfect sweatshirt to meet our specific criteria - fit, cotton, sustainable & quality.
Step 2…
We had to get creatively inspired with graphics & words to work on the garment.
FRI. SAT. SUNDAY 
"I don't need an inspirational quote, I need clothes"
Step 3…
We used a local printing company who can work the dream…
JSA Print, Rawtenstall
Step 4…
MAGIC!
It all works, it came together & the results are the perfect luxury cropped cotton one size sweatshirt!

2023 26th March - Rawtenstall voted one of the "Best" places to live
Quoting from The Sunday Times 26th March 2023
"Well connected, affordable and with a marvellously modern museum and art gallery....The birthplace of the actress Jane Horrocks, BB4 has become a fashionable east Lancashire hotspot for first time buyers and young families....What Rawtenstall lacks in quantity it makes up for it in quality. Independents include the Stinky Chef, SUNDAY BEST and the fishmonger, butcher, baker and artisan crafts in Rawtenstall Market (open Thursdays and Saturdays), which make for a quirky mix"
We are very proud to be part of Rawtenstall and all the independent businesses that give locals and visitors a welcoming experience.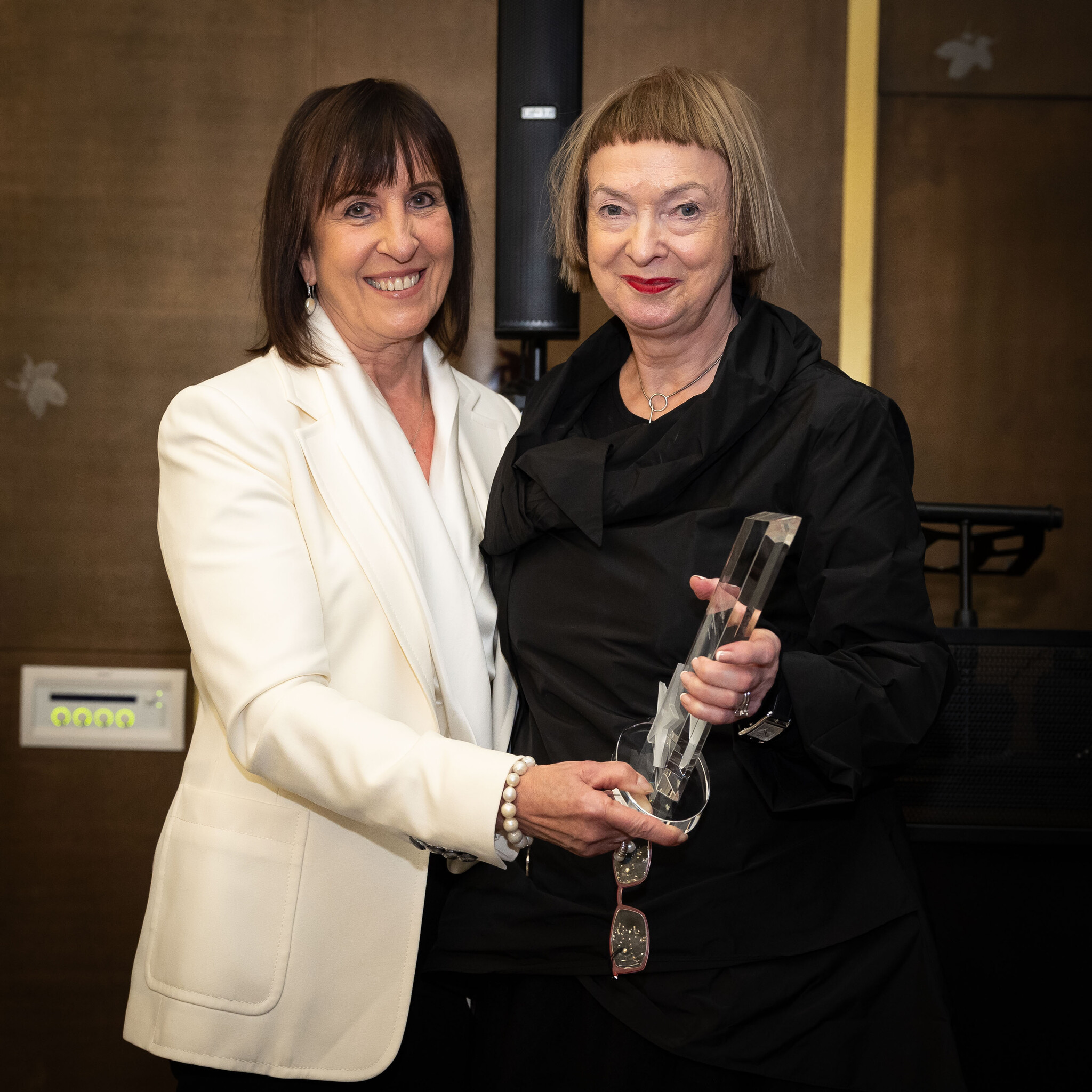 November 2023 - Boutique Star Awards - Life Time Achievement Winner
A proud moment for Jan and the Sunday Best team.
Held at the May Fair hotel in London, Jan, along with the elite and the shiniest examples of independent retailers and suppliers in the UK celebrated many achievements throughout the fashion industry.
Jan Shutt, founder of over 50 years old Sunday Best accepted the Life Time Achievement Award. In her speech she said "I've been very lucky. I have the best team in the world who work incredibly hard. But I've now got to the stage where people ask when I'm retiring. And I've been reflecting on that - I think I owe it to myself, after working for 53 years, to cut back. So, I've made the decision to go down to five days a week". Following that, the room erupted with laughter and Jan was given a deserving standing ovation.